Clinical Pathology
Established over 8 years ago, our clinical pathology service supplements our infectious disease work, offering a comprehensive range of diagnostic disciplines across all species of animals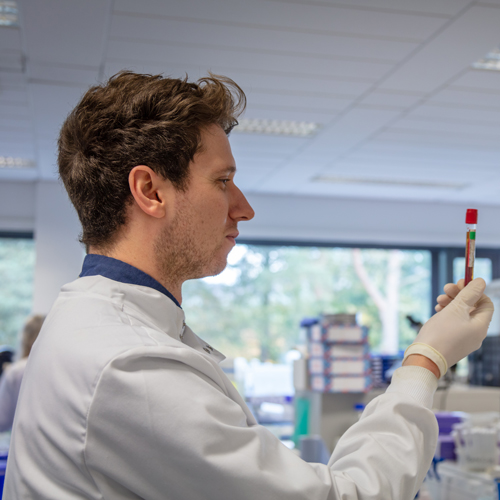 Biobest ClinPath aims to provide an independent, client orientated quality service providing:
Analytical accuracy, speed and reliability
Access to a clinical pathologist to discuss cases
Result interpretation
Provision of information rich, jargon free reports
Flexibility to suit individual practice needs
Value for money
Samples can be submitted by a variety of routes including pre-paid samples boxes. We have also set up a courier run in central and southern Scotland – please let us know if you are interested in being added to our daily run.
We can provide a variety of sample submission tubes and containers free of charge.  Practice consumables order forms can be found on our submissions form page.
Please note that our standard import permit does not cover clinical pathology samples coming from outwith the EU. If you are based outside the EU and wish to use our clinical pathology services please contact us directly to discuss your requirements.
Sending ClinPath Samples
We pride ourselves on providing a speedy turnaround, however to enable us to do this we ask that customers follow our guidelines for sample submission.  This means ensuring all samples are packaged appropriately and that the submission form is filled out in full.
It is important that all samples are packaged in leak proof containers both for the health and safety of our lab technician team and to ensure that we have a sufficient volume of viable sample to perform testing on.  Further guidance on appropriate sample packaging is available here on our sending samples page.
It is also important that the accompanying submission form is filled out fully and accurately.  This means specifying which testing is required and, where applicable, stating whether samples should be tested individually or pooled.