HiHealth Herdcare
The HiHealth Herdcare cattle health scheme enables you to eliminate disease from your herd. This will reduce animal loss, increase productivity and increase the sale value of breeding animals, because they can be accredited as 'disease free'. With two offices based in Scotland covering all of the UK, HiHealth Herdcare can provide you with advice on your herds testing needs.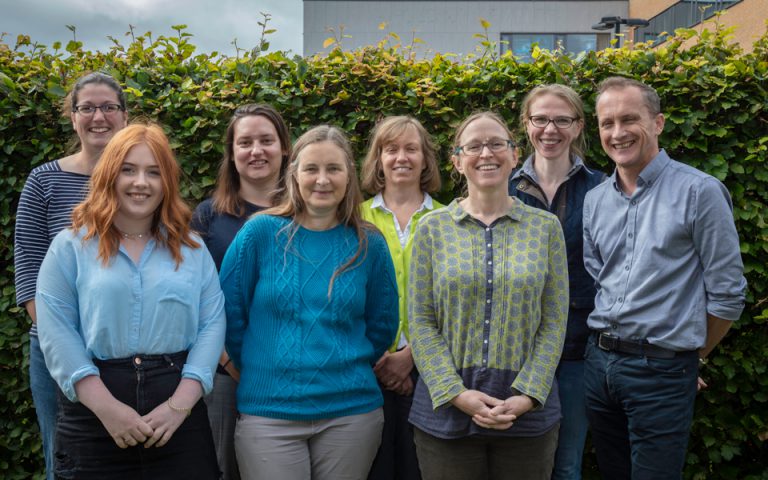 HiHealth Herdcare cattle health scheme is a partnership with you (the farmer), your practice vet and Biobest's veterinary and scientific team. Together we can work within the guidelines of CHECS to:
Improve biosecurity on your farm
Eliminate BVD, Johne's, IBR, Lepto and Neospora from your herd and obtain accredited disease free status
Obtain a herd score based on your bTB testing history
Prevent any reintroduction of the five diseases into your herd
Help you identify accredited disease-free sources of breeding cattle
Economic losses due to disease can be dramatically cut. Healthier animals mean less money spent on drugs and the animals will grow faster. There is no checking of growth due to pneumonia or diarrhoea. This will provide you with a higher quantity of better quality animals, which will help your bottom line whether you are a breeder or commercial beef or dairy farmer.
How does the Cattle Health Scheme Work?
Members can choose to test for up to all five diseases. Each of the five diseases has a set of management and testing rules under the CHECS guidelines. The rules govern the frequency of testing and define which animals in the herd need to be tested. A summary of these testing and sampling rules and guidelines is available. Further information on each of the diseases is also available.
The biosecurity of your herd and farm is an important part of the scheme. Your specific circumstances can be discussed with Herdcare and your vet.
Your own vet arranges for the samples to be taken and forwards them on to Biobest, along with the necessary sample submission form and declaration. Each sample can be tested for more then one disease, as required for your particular herd. In addition to an annual membership fee you pay for the laboratory test. Biobest HiHealth Herdcare offers the best value and quickest laboratory service available in the UK.
Following testing your herd will be classified as 'Accredited Disease Free' or 'Screening & Eradicating' for each of the five diseases.
Membership of HiHealth Herdcare includes:
Veterinary advice on testing programmes and the diseases
Veterinary advice on test results
Veterinary advice on biosecurity
Provision of annual certificate confirming Accredited disease-free status
Optional (at farmer preference) advertising of your herd details on the Biobest website
Certificates for individual animals (for example for bull sales) are also available confirming specific test results.
HiHealth Herdcare bulk milk monitored membership is also available for dairy herds. Membership includes a bulk milk test every 4 months and all associated veterinary advice. HiHealth monitored members can also choose to pursue herd accreditation through individual animal testing.
Guidelines To Achieving Herd Accreditation
Download our guidelines to what is required to gain CHECS accreditation for the five diseases covered
HiHealth Herdcare Videos
We have produced informational videos on Bovine Viral Diarrhoea and Johne's Disease - the two of the most common disease our members of our cattle health scheme test for.
Cattle Diseases Tested For
bTB Herd Accreditation Programme
The CHECS Bovine TB Herd Accreditation programme was launched in November 2016. The aim of the programme is to allow a more 'risk based approach' to bovine TB (bTB) when trading cattle. The programme focuses on biosecurity measures to prevent the introduction of disease. The potential benefits for farms participating in the programme include improved status for low risk holdings in higher risk or edge areas, reduced risk of buying in disease and a systematic, supported approach to controlling disease.
Farmers that sign up to the HiHealth Herdcare bTB programme, give permission for us to access their 10 year statutory bTB testing history through APHA. We assess the history and assign a herd  bTB score based on the test results and confirmation from the herd vet that a suitable health plan is in place to address biosecurity with the aim of preventing a disease breakdown.
Download Membership Application Form
Complete, sign and return to Biobest.
If you have any questions or would like any assistance completing the form, call us on 0131 440 2628.