Contract Research
Biobest supplies specialist research, contract and laboratory support services in infectious diseases, clinical pathology and cell culture.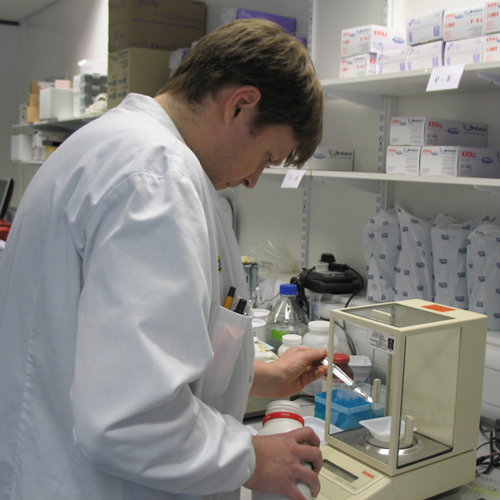 We have experience of conducting the laboratory phase of a wide range of animal health safety, efficacy, marketing and research studies. Where appropriate we work with customers to develop assays and protocols according to specific requirements of any study. Through our contacts in the veterinary industry we can also assist in the development and conduct of the animal phase of studies whether in controlled settings or the field.
Biobest has the capability and experience to provide laboratory testing for studies and contract research in bacteriology, biochemistry, cell culture, molecular biology, parasitology, serology and virology. Contract research services build on Biobest's core skills as a veterinary diagnostic laboratory offering diagnostic tests for companion animals (cats, dogs and horses) and farm animals (ruminants, pigs and poultry). We have experience of testing samples from all over the world and hold general licences to import canine and feline samples from all over the world. We can apply for licences to import samples from other species on a case by case basis.
We can perform safety and efficacy studies in accordance with GCP. We are a UKAS accredited testing laboratory (No. 2787) and VMD authorised equine stem cell laboratory. We hold a GMP certificate for quality control testing of biologicals. Our laboratory team is committed to providing a customer-focused service.
If you are interested in using our services or finding out more about what we can do for you, please contact us.